Feature highlights
Prepared templates for Immediate use

Access a variety of build templates that are ready to be used instantly, saving you time and effort.

Integrated with HD Content and HD Reading Reports

All your created properties will automatically appear inside your HD Language and HD Reading Reports.

Drag-and-Drop interface

Enjoy an intuitive and user-friendly design experience. Simply drag and drop elements to create and customize your content.

Build your own HD properties

Create unique HD properties to fit your specific needs, giving you unparalleled control and flexibility.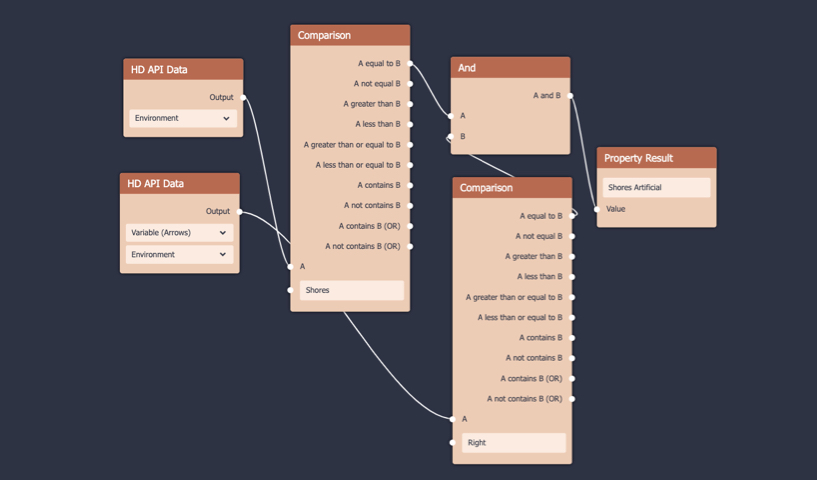 What is Custom Properties
Custom Properties allows you to expand upon traditional Human Design properties. For instance, instead of the standard 6 Environments, you can opt for 12. Want a Frustration - Generator or mental Projector? It's possible with Custom Properties. If you're a Human Design expert, constructing the algorithm for your distinct HD properties becomes straightforward using our drag-and-drop interface.
Pre-made Templates
You can download pre-made Human Design Custom Properties templates and easily integrate them into your HD Reading Report. Included templates are "Active And Passive Environment", Strategies such as "To Respond - Manifesting Generator" and "To Respond - Generator", as well as Projector types like "Mental Projector" and "Energy Projector".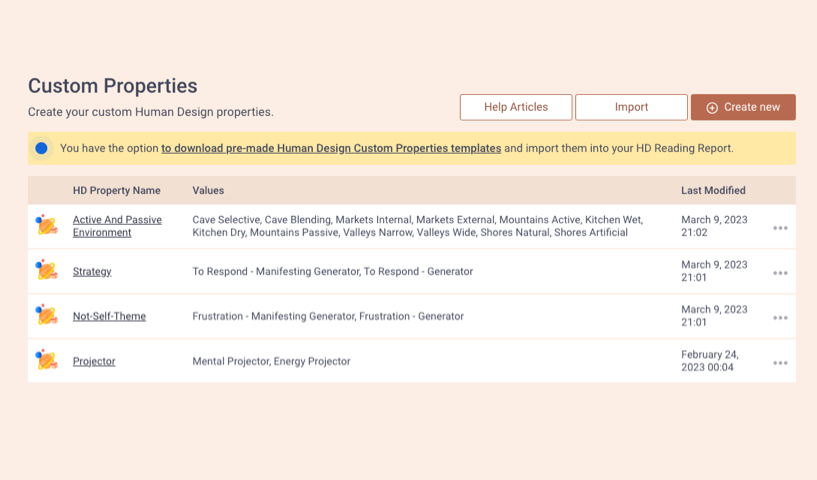 Webinars
December 4, 2023 8:00 pm GMT+0
Turning Passion into Profit: Amy Lea's Human Design Business Success
Join Amy Lea, a renowned Human Design entrepreneur, in this engaging webinar. Discover her journey from concept to success, uncovering the key strategies and insights that helped her build a thriving business in the dynamic field of Human Design. Ideal for aspiring entrepreneurs and enthusiasts, this session promises practical advice, real-world examples, and a Q&A segment. Don't miss out on this opportunity to learn from a leader in the industry!
December 14, 2023 9:00 pm GMT+0
Key Steps to take when starting Human Design business
Join our insightful webinar, hosted by Viktorija and Chelsie, to learn the key steps for launching a successful Human Design business. Discover how to overcome challenges, grow your online presence, and make an impact in the digital world. This session is perfect for newcomers and those looking to enhance their strategies.
Stay informed about upcoming webinars
Don't miss out on our informative sessions. Subscribe now to receive notifications and ensure you're always in the loop about our latest Bodygraph Chart webinars.