Feature highlights
Bodygraph chart integrated

Direct integration of the Bodygraph Chart ensures easy creation and viewing of HD charts on your site.

Page templates ready

Pre-designed page templates available for services, charts, about section, and more, to make setting up your website quicker.

Brand your website

Personalize your website by adjusting visual elements like colors and fonts, and by adding your own logo.

E-commerce experience

Streamlined online shopping experience specifically designed for Human Design reports.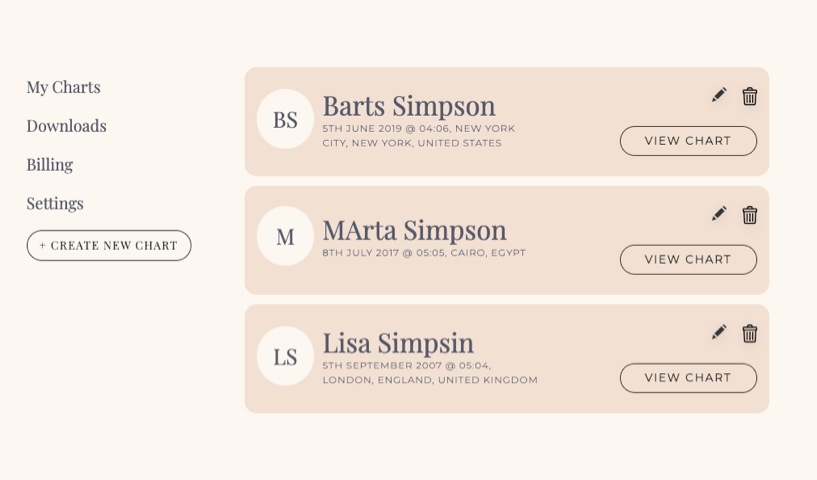 Customers can store charts in their profiles
Each customer will have their own account where they can save charts for family members and view all their purchased HD reading reports.
A smooth buying experience for customers
All the reports you've created inside the Bodygraph Chart can be sold, offering a genuine e-commerce experience. Customers can purchase multiple reports for family members and even apply discount codes.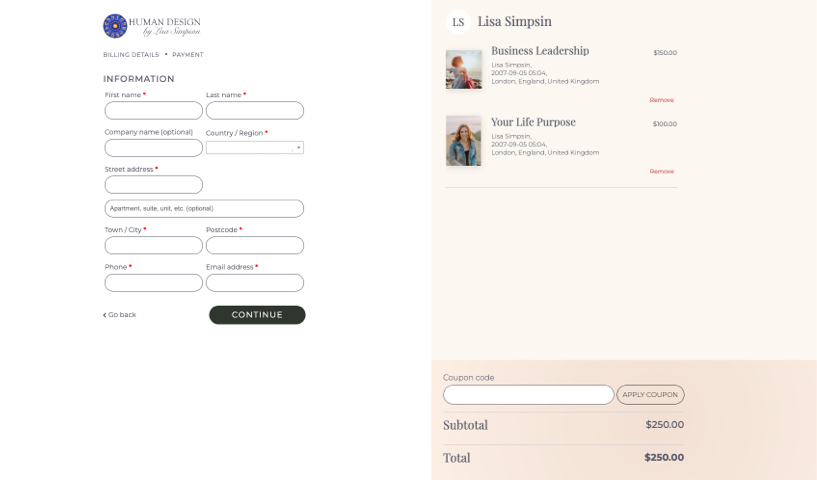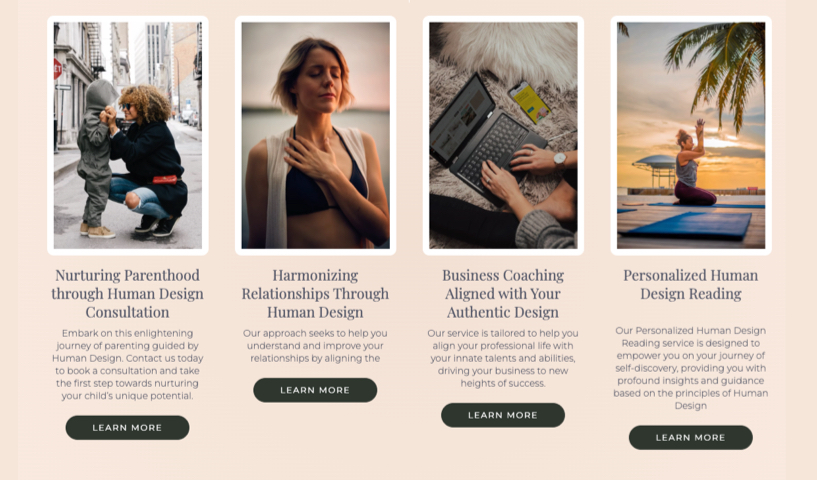 Everything you need to begin is right here
Installation is straightforward. All pages come pre-installed, complete with sample content ready for you to personalize. The system will generate a custom domain name for you. All you have to do is procure your own domain, for example, from GoDaddy, and simply connect it.
Webinars
December 4, 2023 8:00 pm GMT+0
Turning Passion into Profit: Amy Lea's Human Design Business Success
Join Amy Lea, a renowned Human Design entrepreneur, in this engaging webinar. Discover her journey from concept to success, uncovering the key strategies and insights that helped her build a thriving business in the dynamic field of Human Design. Ideal for aspiring entrepreneurs and enthusiasts, this session promises practical advice, real-world examples, and a Q&A segment. Don't miss out on this opportunity to learn from a leader in the industry!
December 14, 2023 9:00 pm GMT+0
Key Steps to take when starting Human Design business
Join our insightful webinar, hosted by Viktorija and Chelsie, to learn the key steps for launching a successful Human Design business. Discover how to overcome challenges, grow your online presence, and make an impact in the digital world. This session is perfect for newcomers and those looking to enhance their strategies.
Stay informed about upcoming webinars
Don't miss out on our informative sessions. Subscribe now to receive notifications and ensure you're always in the loop about our latest Bodygraph Chart webinars.