Feature highlights
Enable HD Reading Reports

Give users the power of automated HD Reading Reports, offering detailed insights right on the chart results page.

Use your Chart design

Select a chart design that seamlessly matches your website's aesthetic

Newsletter integration

Collect emails effortlessly with your newsletter platform, expanding your subscriber list

Language flexibility

Present Human Design properties in the language of your target audience, enhancing accessibility and engagement.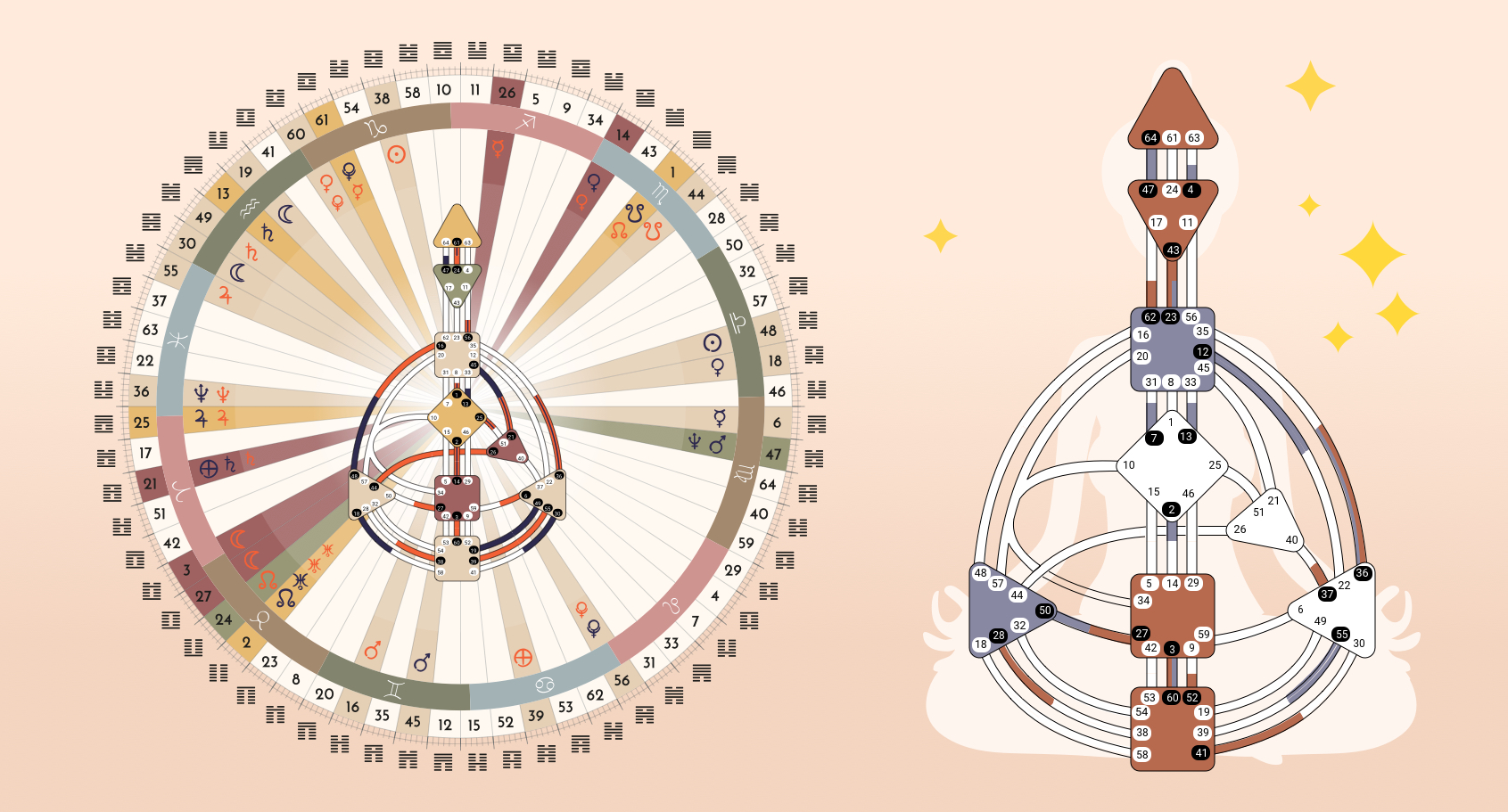 Create your unique experience
Enjoy the freedom to make it your own. Generate multiple embed codes for various Bodygraph Charts, each with its own settings. Whether it's a Relationship Chart, Transit, or Traditional chart, you can mix and match to your heart's content. It's all about creating an experience that's perfect for you.
User-friendly and effortless integration
The interface is designed to be straightforward. On the left, you can easily set up your design preferences, languages, and more. On the right, you'll find the generated embed code tailored for your website. Just copy this code and paste it onto the desired page of your website where you want the chart to appear. It's as simple as that!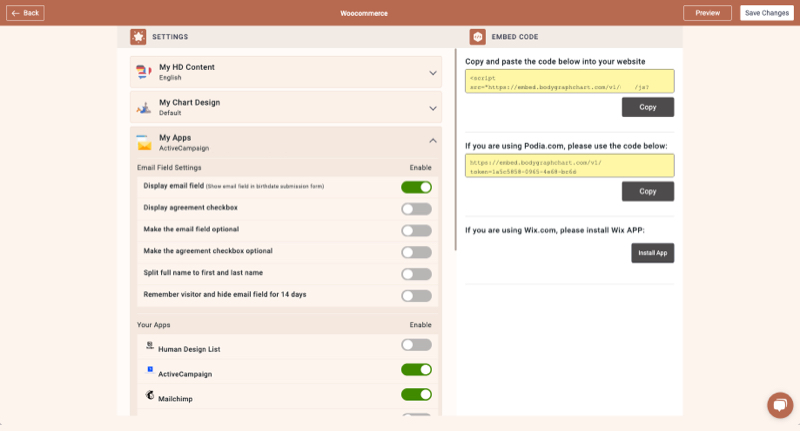 Webinars
December 4, 2023 8:00 pm GMT+0
Turning Passion into Profit: Amy Lea's Human Design Business Success
Join Amy Lea, a renowned Human Design entrepreneur, in this engaging webinar. Discover her journey from concept to success, uncovering the key strategies and insights that helped her build a thriving business in the dynamic field of Human Design. Ideal for aspiring entrepreneurs and enthusiasts, this session promises practical advice, real-world examples, and a Q&A segment. Don't miss out on this opportunity to learn from a leader in the industry!
December 14, 2023 9:00 pm GMT+0
Key Steps to take when starting Human Design business
Join our insightful webinar, hosted by Viktorija and Chelsie, to learn the key steps for launching a successful Human Design business. Discover how to overcome challenges, grow your online presence, and make an impact in the digital world. This session is perfect for newcomers and those looking to enhance their strategies.
Stay informed about upcoming webinars
Don't miss out on our informative sessions. Subscribe now to receive notifications and ensure you're always in the loop about our latest Bodygraph Chart webinars.